Reservations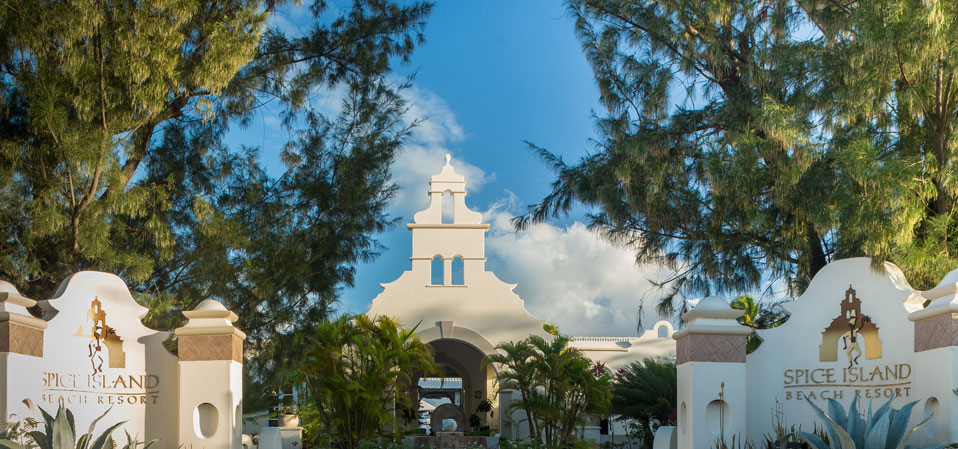 OUR RESORT
Quintessential Caribbean
Luxury Defined
Every now and then and idea comes along that is so perfect, that once it is executed you can't imagine what life was like before it. This is the case with the Spice Island Beach Resort, which has been so harmoniously blended into the stunning seascape that is Grenada's premier beach, Grand Anse, that it is hard to imagine a time when it wasn't there. It is easy to see why founder, Sir Royston Hopkin KCMG fell in love with this beautiful spot in his native home and set out to create the quintessential Caribbean luxury resort nestled against the backdrop of lush green hills, swaying palms, and the deep blue Caribbean Sea.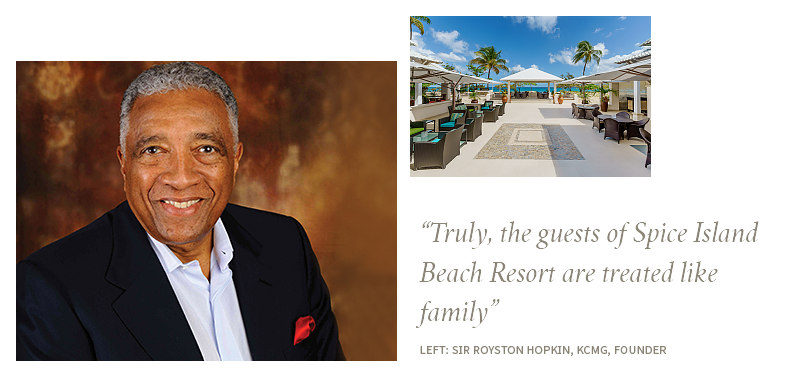 In a place like this dreams blossom and Sir Royston has captured the true essence of easy island elegance and wrapped it in the very best the hospitality industry has to offer. A visionary hotelier and consummate host he shared his vision with the World by enlisting the help of his family, and together, they opened their hearts and home to create an extremely intimate experience that turns guests into friends and visits into treasured memories. With every detail checked and re-checked, and nothing left to chance, the resort's staff understand that they are part of that extended family and are eager to ensure that every guest is treated to a personalized experience.
Janelle M. Hopkin

PRESIDENT & MANAGING DIRECTOR
Though Sir Royston passed in 2020, his towering contribution to the Hospitality sector in the region and his larger-than-life personality remain embedded into the DNA of this award-winning resort. The legacy he started is now safely in the hands of his daughter Janelle Hopkin, President and Managing Director of the resort, her sister Nerissa Hopkin and her mother, Lady Betty Hopkin. Together the family will continue the resort's tradition of excellence while embracing the modern conveniences of the 21st century to firmly secure its position as the premier resort destination in Grenada.

x