Reservations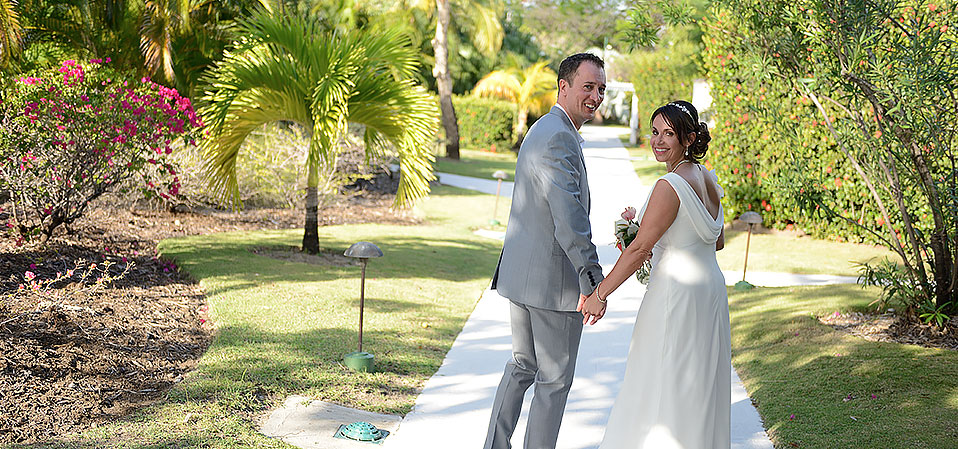 WEDDINGS & HONEYMOONS
Getting Married in the Spice Island
Your destination wedding in Grenada is an experience you'll cherish. Spice-scented and seductively beautiful, our island is a storybook setting for your special day. You'll find everything you need to know to plan your wedding right here, including legal documents and residency requirements.
Documents needed for Civil Marriages
Documents needed for Civil Marriages.
You are required to provide originals of the following documents:
Passports
Birth Certificates
Divorce or Death Certificates (if applicable)
Change of name by Deed Poll - proof required (if applicable)
Notarized proof of singleness (from Solicitor)

If under 21 years, written parental consent by way of an Affidavit from a Lawyer or Notary Public
Residency
The period of residency is three days (weekends & Public Holidays included) before an application can be made for the licenses. Application is made at the Magistrates Courts or the Prime Minister's Office. A zero residency option is also available at an extra cost (application takes 24 hours).
Ceremony
Your ceremony will be conducted by the Registrar and is legal according to British Law. The date selected is subject to the Registrar or the Clergy being available.
Location
Choose between beautiful Grand Anse Beach or our fragrant tropical gardens. Other requests will be considered and may be subject to an additional fee.

x