Reservations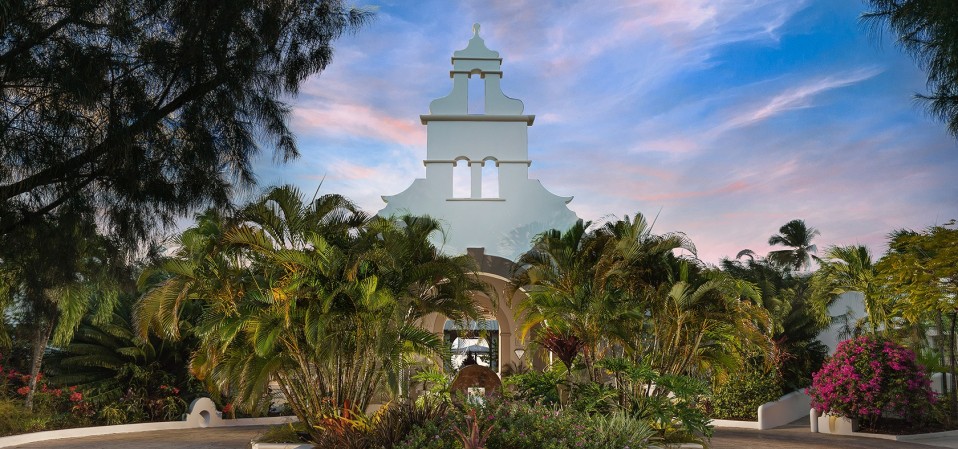 Press
In The News
Spice Island Beach Resort Wins 2020 Condé Nast Johansens Luxury Travel Guide Award For Best Hotel With A Spa
November 11, 2019

GRAND ANSE BEACH, Grenada (Nov. 8, 2019) - Condé Nast Johansens, the international luxury travel guides from the most trusted name in travel publishing, Condé Nast Publications Ltd., named Grenada's Spice Island Beach Resort (http://www.SpiceIslandBeachResort.com) as the winner of the 2020 Best Hotel with a Spa for Canada, the United States, Mexico and Caribbean as part of the outlet's annual Awards of Excellence.

The resort was selected by past resort guests and readers of the guidebook who cast their vote via the website www.johansens.com. Guests who stayed at Spice Island Beach Resort during the balloting process had the opportunity to cast their selection by completing one of the Condé Nast Johansens Awards for Excellence cards. The Condé Nast Johansens team of inspectors visited each of the nominated properties in Canada, the United States, Mexico and Caribbean to provide their own reviews and votes.

"We are very proud to be named one of the best hotels with a spa in Condé Nast Johansens Awards of Excellence 2020, as it reflects opinions of not only the publication's experts, but our guests who have experienced the luxury and personalized service we provide," said Sir Royston Hopkin KCMG, chairman and managing director for Spice Island Beach Resort. "This is the third time in recent years that our esteemed guests as well as the Condé Nast Johansens inspectors and readers have bestowed an award on the resort," Sir Royston added.

In addition to receiving the 2020 Condé Nast Johansens "Best Hotel with a Spa" award, the resort has won the publication's 2019 "Best Dining Experience" award and the 2016 "Best Service" award.

Spice Island Beach Resort appeals to high-end travelers with its reputation for unparalleled service with a warm Caribbean smile, luxury beachfront and private pool suites, unique spa treatments incorporating local spices and ingredients, and an unmatched culinary program featuring seven-course dinners which range from diet-friendly to decadent.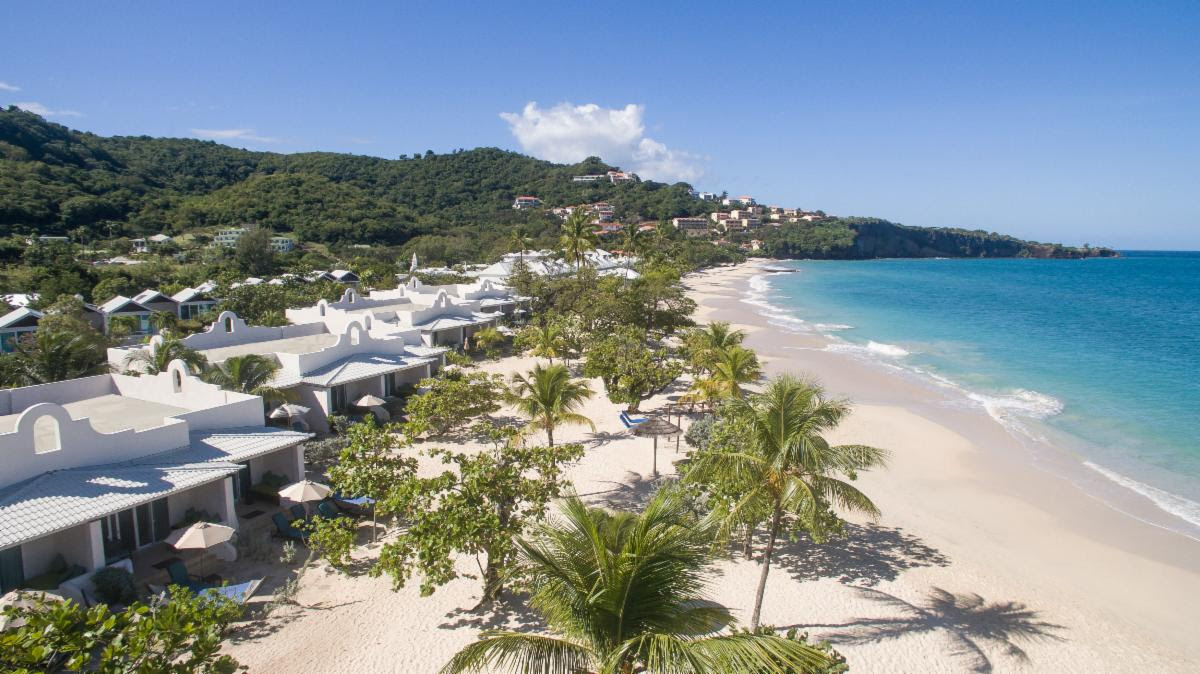 Spice Island Beach features 64 suites of which 34 are beachfront luxurious accommodations opening directly onto the sand.

The resort's full-service Janissa's Spa, Grenada's premier luxury spa, offers the very best of the Isle of Spice, harnessing the restorative powers of local herbs and spices. The chic and elegant spa is an oasis of serenity tucked away behind private walls and tropical gardens. The state-of-the-art facility includes a separate hair salon, a manicure and pedicure facility, an indoor couples massage room and sauna area complete with double outdoor showers.

Treatments performed at Janissa's Spa are as natural as the facility's surroundings, using natural oils such as orange, grapefruit, cinnamon, aniseed and lemongrass to soothe the body while filling the air with exotic, stress-reducing aromas. The spa also invites guests to try its assortment of exotic herbal teas, brewed to compliment specific treatments and served at the end of each visit. All teas are served in their natural state along with local Grenadian Honey as sweetener. A variety of pre-packaged tea blends are also available to guests.

"Janissa's Spa is our special sanctuary where guests can unwind, relax and re-energize their body, mind and spirit," Janelle M. Hopkin, deputy managing director said, adding, "Each person of the entire dedicated and hardworking team at Spice Island Beach Resort plays an integral role in the creation of relaxing, detail-oriented vacations personalized for each discerning guest."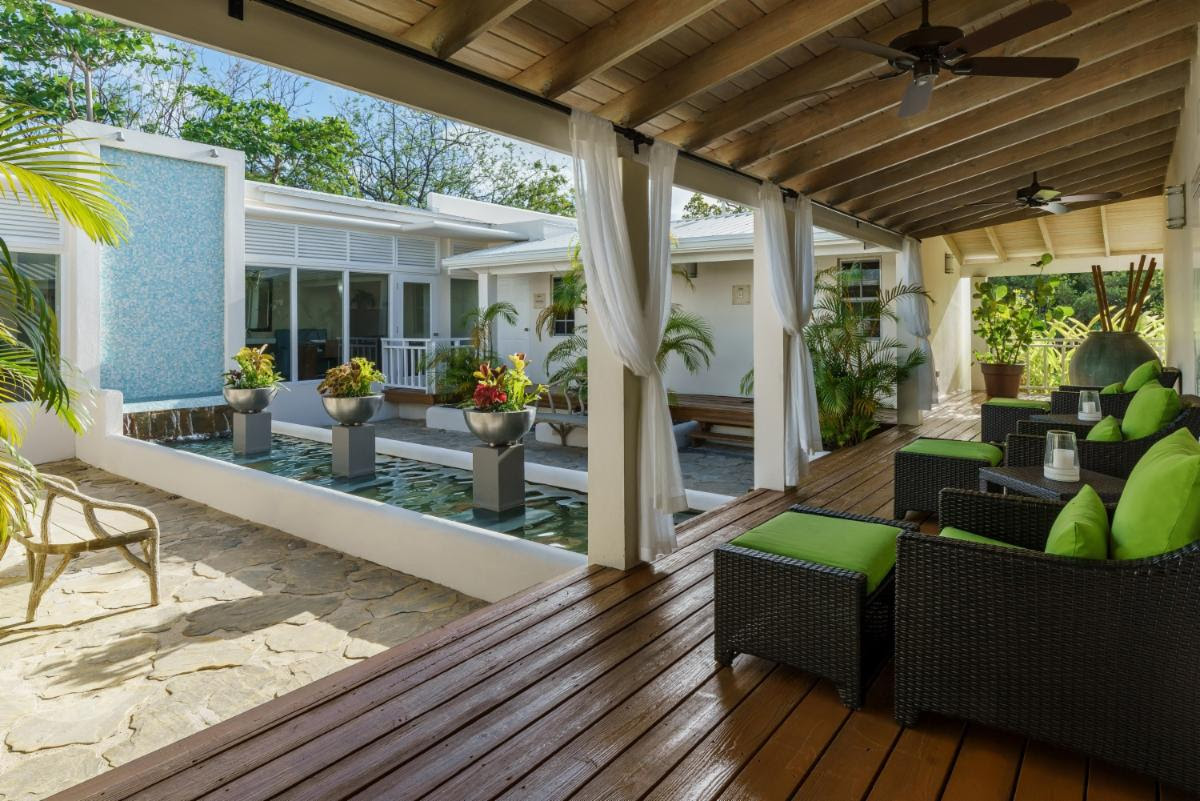 The spa's outer deck has been transformed into a lounge area to provide a tranquil ambiance to aid in guests' relaxation.

Condé Nast Johansens is the most comprehensive illustrated luxury guide to hotels, inns, resorts, and spas across the Americas, Great Britain and Europe, and the only guide book to carry the prestigious and widely-recognized Condé Nast seal of approval. Recommendations are based on excellence, unique style, cuisine, diverse character, and exceptional location, making the Guides one of the most trusted resources for exemplary accommodations.

The Guides, which are celebrating their 37th year of publication, have attracted a loyal readership in the United States by guaranteeing that each recommended property undergoes a rigorous annual inspection process to ensure exceptional quality is maintained year-after-year.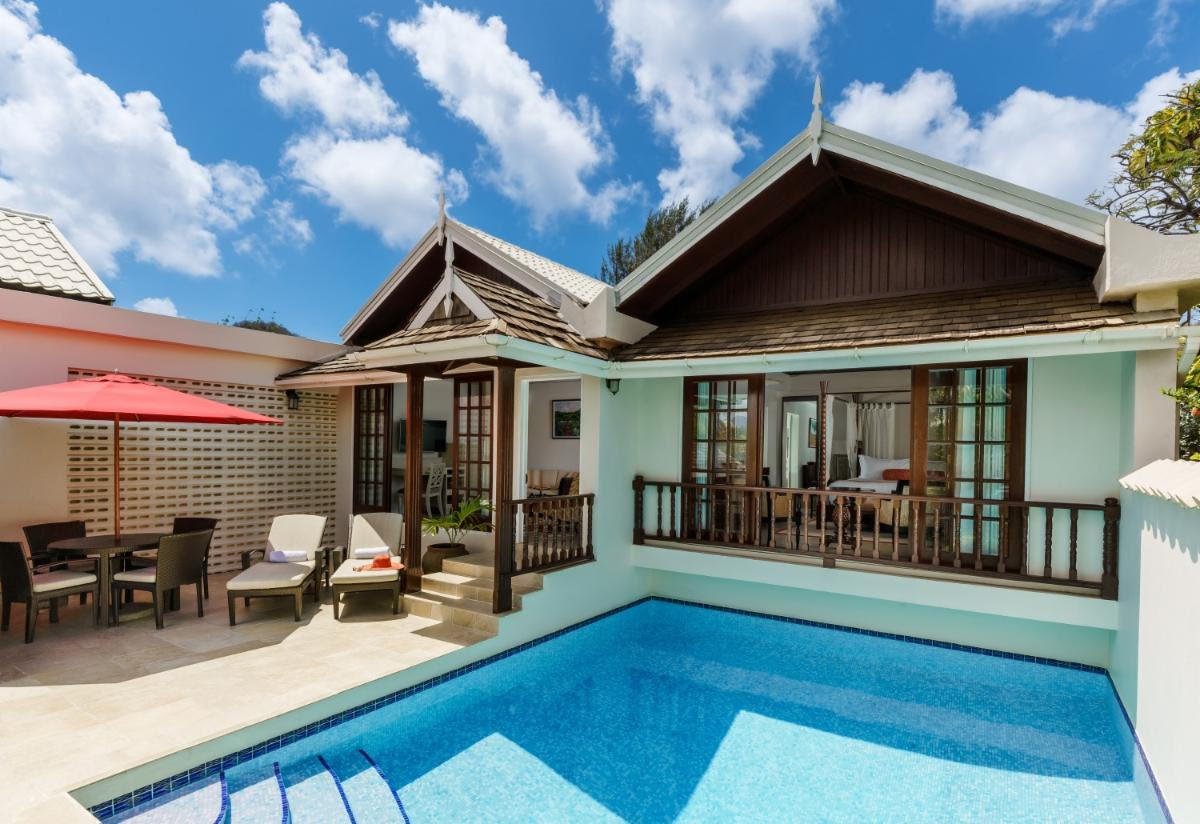 The epitome of royal elegance, the Royal Pool Collection Suites offer an oasis of private luxury.

Spice Island Beach Resort

Attention to detail is found in each elegantly appointed air-conditioned 64 suites with contemporary Caribbean décor, and outfitted with spectacular five-star amenities including the softest and smoothest Italian Frette bathrobes and linens, Molton Brown bath and body amenities, chaise lounges and patio or balcony. Several suites feature a private pool.

The award-winning Spice Island Beach Resort features the full-service Janissa's Spa, a beachfront yoga pavilion, a fully equipped fitness center, Oliver's beachside gourmet restaurant, the Sea & Surf Terrace for light lunches, the Sea & Surf Bar for refreshing cocktails throughout the day, a central swimming pool with swim-up whirlpool, an Omnicourt® tennis court, the Nutmeg Pod children's activity center, the Gatsby Boutique and more.

An all-inclusive vacation at Spice Island Beach Resort features gourmet dining (daily breakfast, lunch and dinner) including premium cocktails and house wines; afternoon tea; oceanfront swimming pool and non-motorized watersports; island tours, scuba diving and sailing charters; access to the resort's state-of-the-art fitness center; tennis, cycling and golf (greens fees at the nine-hole Grenada Golf Club included); full-day children's activities program (ages 3-12); high speed Wi-Fi; and room service (delivery fee applies).

Spice Island Beach Resort is a proud recipient of the Six Star Diamond Award from the American Academy of Hospitality Sciences for the past six consecutive years. Over the years, the resort has been voted within the top luxury hotels in the Caribbean on TripAdvisor based on guest reviews. In 2019, the premier property was ranked fourth out of 25 luxury Caribbean hotels in the TripAdvisor Travelers' Choice Awards. The resort has also been recognized as one of the "Best All-Inclusive Resorts in the Caribbean" in a 2019 U.S. News & World Report.

In January 2019, Spice Island Beach Resort was bestowed the coveted AAA Five Diamond Award for the third consecutive year. The prestigious AAA Five Diamond rating has only been granted to six other resorts in the Caribbean and 121 hotels worldwide.

Spice Island Beach Resort is a proud member of the esteemed Small Luxury Hotels of the World (SLH) collection, and a member of Virtuoso, Signature Travel Network and Green Globe.

Sir Royston Hopkin KCMG, chairman & managing director for Spice Island Beach Resort, is the proud recipient of the Minister's Outstanding Achievement Award from Hon. Clarice Modeste-Curwen, Grenada's Minister of Tourism and Civil Aviation as well as the prestigious Trail Blazer's Award.

For more information, contact Spice Island Beach Resort toll-free at US 1-800-501­8603 or UK 0808-189-0088, tel: 473-444-4258, fax: 473-444-4807, e-mail: reservations@spicebeachresort.com, or visit www.SpiceIslandBeachResort.com. Download hi-res images of Spice Island Beach Resort via www.spiceislandbeachresort.com/imagelibrary. Connect with Spice Island Beach Resort on Facebook, Instagram and Twitter.

Share

x