Reservations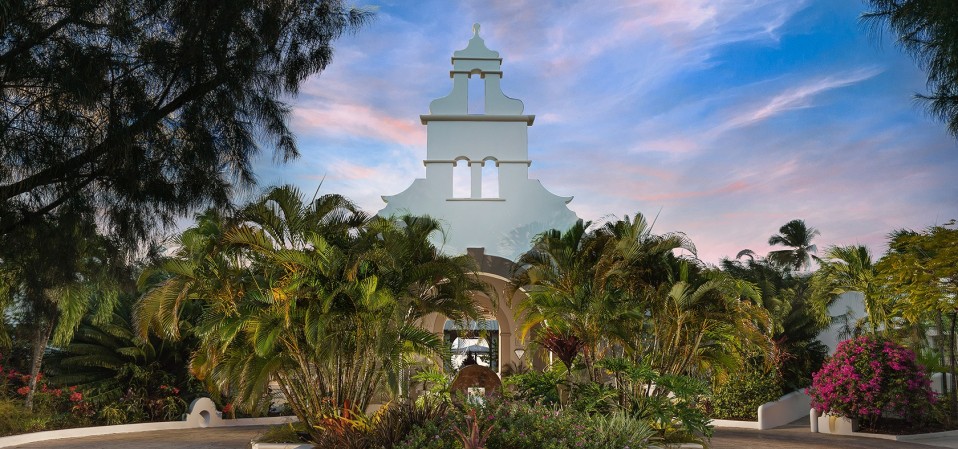 Press
In The News
Spice Island Beach Resort Receives coveted Six Star Diamond Award By American Academy of Hospitality Sciences for 2nd Year
June 10, 2015

GRENADA (June 10, 2015) -No stranger to prestigious accolades, Grenada's premier all-inclusive luxury retreat, Spice Island Beach Resort (www.SpiceIslandBeachResort.com), has been bestowed the coveted Six Star Diamond Award by the American Academy of Hospitality Sciences (AAHS) for the second consecutive year. Sir Royston Hopkin KCMG, the resort's chairman and managing director, received the prestigious award at a gala event at the Kimberly Hotel's Ibis Restaurant Monday night, June 8, 2015.

Joseph Cinque, CEO of American Academy of Hospitality Sciences, presented the award in front of a gathering of key industry executives. Over 30 top-producing travel agents were in attendance, including AAHS Trustee Bill Fischer, CEO of Fischer Travel, as well as airline executives, wholesaler representatives and special guest Derrick James, Grenada's Ambassador to the U.S.



In addition to the Six Star Diamond Award, AAHS executives surprised Sir Royston with the presentation of a display case featuring a boxing glove signed with a written message to Sir Royston from legendary boxing great Mohammed Ali.

Joseph Cinque, CEO of American Academy of Hospitality Sciences (center) presents the Six Star Diamond Award (left photo) and autographed Mohammed Ali boxing gloves (right photo) to Sir Royson and Lady Hopkin



"We're honored to be recognized with the prestigious AAHS Six Star Diamond Award as it is a true benchmark for the luxury hospitality sector," said an elated Sir Royston.

"I also wish to ask Joseph Cinque and AAHS to extend my sincere thanks and appreciation to Mohammed Ali for the unexpected presentation. The glove will be proudly displayed as a permanent fixture at Spice Island Beach Resort for all our valued guests to see," Sir Royston added.

The American Academy of Hospitality Sciences specializes in reviewing hotels, resorts, spas, airlines, cruise lines, automobiles, products, restaurants and chefs, and is most notably known for its International Star Diamond Award. The award is the most prestigious honor of true excellence in hospitality, gastronomy, attitude, quality, cleanliness and service.

AAHS receives a large number of potential recipients for the award from respectable sources around the world. The selection is then refined by the Board of Trustees, and the final evaluation is a visit by an anonymous inspector to review the destination and its services.

"While continually upgrading the property and offering luxurious modern amenities are important aspects in maintaining excellence, it is undoubtedly our dedicated and loyal staff who make Spice Island Beach Resort the success that it is," Sir Royston noted.

"We take pride in providing guests with the utmost in customer service, with our staff anticipating each and every whim while affording the privacy needed to fully relax," he added.

Sir Royston recently implemented a multi-million dollar series of upgrades and enhancements to the already unparalleled property to ensure the boutique resort remains at the forefront of the luxury tourism market.



The outer deck of Janissa's Spa (left photo) has been transformed into a tranquil relaxation area, while the property's courtyard area
(right photo) received a complete rede

Visit Spice Island Beach Resort at www.spicebeachresort.com for more information.


Spice Island Beach Resort
Tucked away on pristine shorelines just 10 minutes from the airport, Spice Island Beach Resort is surrounded by immaculate tropical gardens and offers a world-class spa featuring treatments using local herbs and spices. The resort also offers an unmatched culinary program serving seven-course dinners ranging from diet-friendly to decadent.

All suites are air-conditioned and outfitted with spectacular five-star amenities including Wi-Fi, a large bath, LCD flat panel televisions with cable and dvd player, the softest and smoothest Italian Frette bathrobes and linens, Molton Brown bath and body amenities, mini-bar, IPod docking station/clock radio, iron, ironing board, hairdryer, direct dial telephone, safe, coffee/tea facility, toaster, chaise lounges and patio or balcony. Several suites feature a private pool.

The award-winning Spice Island Beach Resort features 64 elegantly-appointed suites, the full-service Janissa's Spa, a Cybex® fitness center, Oliver's beachside gourmet restaurant, the Sea & Surf Terrace for light lunches, the Sea & Surf Bar for refreshing cocktails throughout the day, a central swimming pool with swim-up whirlpool, an Omnicourt® tennis court, the Nutmeg Pod children's activity center, the Gatsby Boutique and more.
Spice Island Beach Resort is a proud member of the esteemed Small Luxury Hotels of the World (SLH) collection and the first and only resort in Grenada to be featured in the exclusive Virtuoso network's Hotels & Resorts Program and Signature Hotels & Resorts Collection.

Click on http://www.spiceislandbeachresort.com/imagelibrary for pictures of the property.

Visit www.SpiceBeachResort.com/virtual-tours.php for a virtual tour.

For more information or to book, contact Spice Island Beach Resort toll-free at 1-800-501-8603, tel: 473-444-4258, fax: 473-444-4807, e-mail: reservations@spicebeachresort.com, or visit www.spicebeachresort.com.

Share

x