Reservations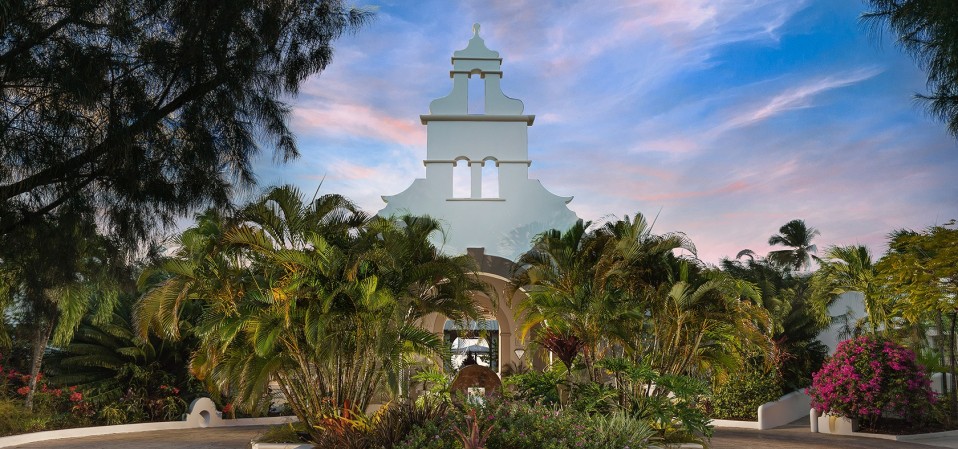 Press
In The News
Spice Island Beach Resort Maintains Coveted AAA Five Diamond Rating For 3rd Consecutive Year
February 15, 2019

GRAND ANSE BEACH, Grenada (Feb. 1, 2019) - Grenada's premier all-inclusive luxury retreat, Spice Island Beach Resort (www.SpiceIslandBeachResort.com), has retained the coveted AAA Five Diamond rating for its third consecutive year. The prestigious rating has only been granted to six other resorts in the Caribbean and 121 hotels worldwide for 2019. Spice Island Beach Resort, the only independently owned and family operated property with a AAA Five Diamond rating, has also been recognized with the Inspector's Best of Housekeeping and Personal Favorite distinctions.
Nearly 27,000 hotels are reviewed by AAA inspectors who use guidelines to evaluate and rate properties for the AAA Five Diamond rating. Only 0.4 percent of hotels evaluated make the prestigious AAA Five Diamond list. This achievement elevates Spice Island Beach Resort as a premier property valued by AAA professional inspectors, the hospitality industry and over 59 million AAA members.
Additional accolades include the Inspector's Best of Housekeeping, which ranked the property within the top 25 percent of all AAA Five Diamond hotels based on cleanliness and condition, as well as the Inspector's Best of Personal Favorites distinction.
"What stands out amid the luxury and privacy for me, is the royal treatment provided by the staff, epitomizing a very high standard of excellence," reads a statement by the AAA inspector on why Spice Island Beach Resort was selected as a Personal Favorite.
"In addition to the AAA Five Diamond status, which is among the most prestigious recognition a hotelier can receive, we are delighted to have been awarded these additional distinctions at the discretion of the AAA Inspector," said Sir Royston Hopkin KCMG, chairman and managing director of Spice Island Beach Resort. "These honors reinforce the role which our hard-working staff and dedicated management team play on a daily basis to ensure that every guests' stay is uniquely memorable," Sir Royston added.
Tucked away on a spectacular stretch of Grand Anse Beach just 10 minutes from the airport, Spice Island Beach Resort encompasses 64 elegantly-appointed suites including three private pool suite categories as well as luxurious beachfront accommodations which open directly onto the sand. The independent, family-owned property has garnered significant attention in recent years as Grenada's tourism stature grows internationally.
In addition to its AAA Five Diamond status, Spice Island Beach Resort is also a proud recipient of the 2014, 2015, 2016, 2017 and 2018 Six Star Diamond Award from the American Academy of Hospitality Sciences (AAHS). The AAA Five Diamond and AAHS Six Star Diamond awards represent the highest benchmarks a hospitality provider can receive.
Visit www.SpiceIslandBeachResort.com for more information or contact the resort's toll-free reservations team at 800-501-8603.

Spice Island Beach Resort
The award-winning Spice Island Beach Resort features the full-service Janissa's Spa, a beachfront yoga pavilion, a fully equipped fitness center, Oliver's beachside gourmet restaurant, the Sea & Surf Terrace for light lunches, the Sea & Surf Bar for refreshing cocktails throughout the day, a central swimming pool with swim-up whirlpool, an Omnicourt® tennis court, the Nutmeg Podchildren's activity center, the Gatsby Boutique and more.
An all-inclusive vacation at Spice Island Beach Resort features gourmet dining (daily breakfast, lunch and dinner) including premium cocktails and house wines; afternoon tea; oceanfront swimming pool and non-motorized watersports; island tours, scuba diving and sailing charters; access to the resort's state-of-the-art fitness center; tennis, cycling and golf (greens fees at the nine-hole Grenada Golf Club included); full-day children's activities program (ages 3-12); high speed Wi-Fi; and room service (delivery fee applies).
Spice Island Beach Resort is a proud recipient of the Six Star Diamond Award from the American Academy of Hospitality Sciences for the past five consecutive years. Over the years, the resort has been voted within the top luxury hotels in the Caribbean on TripAdvisor based on guest reviews. In 2019, the premier property was ranked fourth out of 25 luxury Caribbean hotels in the TripAdvisor Travelers' Choice Awards.
In January 2019, Spice Island Beach Resort was bestowed the coveted AAA Five Diamond Award for the third consecutive year. The prestigious AAA Five Diamond rating has only been granted to six other resorts in the Caribbean and 121 hotels worldwide.
The acclaimed resort is the recipient of the 2019 Condé Nast Johansens "Best Dining Experience" award and the publication's 2016 "Best Service" award. The resort was recognized as one of the "Best All-Inclusive Resorts in the Caribbean" in a 2016 U.S. News & World Report.
Spice Island Beach Resort is a proud member of the esteemed Small Luxury Hotels of the World (SLH) collection, and a member of Virtuoso, Signature Travel Network and Green Globe.
For more information, contact Spice Island Beach Resort toll-free at US 1-800-501-8603 or UK 0808-189-0088, tel: 473-444-4258, fax: 473-444-4807, e-mail: reservations@spicebeachresort.com, or visit www.SpiceIslandBeachResort.com. Download hi-res images of Spice Island Beach Resort via www.spiceislandbeachresort.com/imagelibrary. Connect with Spice Island Beach Resort on Facebook, Instagram and Twitter.

Share

x