Reservations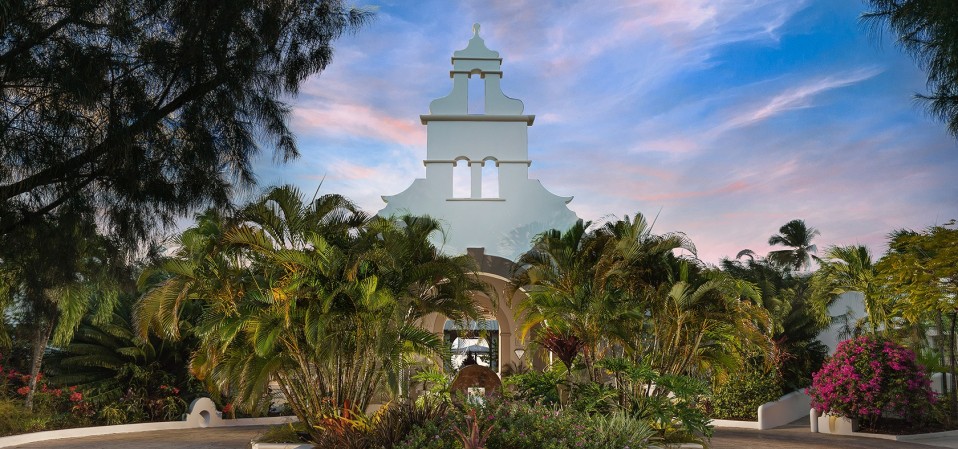 Press
In The News
Sir Royston Hopkin Receives Lifetime Achievement Award From the American Academy of Hospitality Sciences
April 11, 2016

NEW YORK, NY (April 11, 2016) – Sir Royston Hopkin KCMG, Chairman & Managing Director of Spice Island Beach Resort (www.SpiceIslandBeachResort.com), one of the Caribbean's leading hoteliers and Grenada's Tourism Ambassador at Large, was showered with praises as yet another prestigious accolade was bestowed upon him. At a formal reception held last week at the world renowned Friar's Club in New York, Sir Royston was the proud recipient of the AAHS Six Star Diamond Lifetime Achievement award recognizing his untiring service of over 51 years to Grenada and the Caribbean region.
(l-r) Lesley Hardy; Brian Hardy, General Manager at Spice Island Beach Resort; Lady Hopkin; Janelle Hopkin, Deputy Managing Director for Spice Island Beach Resort; Sir Royston Hopkin; Joseph Cinque, CEO of AAHS; and Karen Dixon, International GM for AAHS



Joseph Cinque, CEO of AAHS, in presenting the award to Sir Royston noted that the Academy is indeed pleased to present such a rare but significant award to a man who has dedicated his entire life to service. "Sir Royston has unselfishly given his time and energy over the past 51 years to helping Grenada grow its tourism. He also continues to exemplify what leadership in tourism is all about." said Cinque, noting: "This distinction is only awarded to a few individuals."

"I am humbled by this award," said a surprised Sir Royston who thought he was there only to receive Spice Island Beach Resort' s Six Star Diamond Award. "As my motto has always been, I serve with honour, but not for honour. I am only driven by a deep desire to see my country and the Caribbean continue to grow, especially in the area of tourism" he added. Sir Royston thanked his wife Lady Hopkin and his children Nerissa, Ryan and Janelle whose support he acknowledged "has been pivotal" to his success.

A recipient of Lifetime Achievement awards from the Caribbean Hotel and Tourism Association (CHTA) and Caribbean Tourism Organization (CTO), Sir Royston explained: "This recognition is particularly meaningful as it is very rarely bestowed. I am truly in the company of some of the most visionary entrepreneurs in luxury tourism."

The Lifetime Achievement award was presented at a gala event held in honour of Spice Island Beach Resort's third consecutive Six Star Diamond recognition which attracted the attendance of several travel industry dignitaries along with famous major television news celebrities including WPIX television news anchor Marvin Scott and Rita Cosby of CBS television's Inside Edition, all of whom were there as part of the celebration of Sir Royston's remarkable achievements.
Sir Royston and Lady Hopkin (center) are flanked by (l-r) Brian Hardy; Janelle Hopkin; and WPIX television news anchor Marvin Scott; and on the right by (l-r) Joseph Cinque; Rita Cosby, CBS television's Inside Edition; and Karen Dixon



"The service provided by Spice Island Beach Resort creates an experience that is unsurpassed in the Caribbean. This is excellence personified," said Cinque, when presenting Spice Island Beach Resort with the 2016 Six Star Diamond award.

The American Academy of Hospitality Sciences specializes in reviewing hotels, resorts, spas, airlines, cruise lines, automobiles, products, restaurants and chefs, and is most notably known for its International Star Diamond Award. The award is the most prestigious honor of true excellence in hospitality, gastronomy, attitude, quality, cleanliness and service.

AAHS receives a large number of potential recipients for the award from respectable sources around the world. The selection is then refined by the Board of Trustees, and the final evaluation is a visit by an anonymous inspector to review the destination and its services.

Visit Spice Island Beach Resort at www.spiceislandbeachresort.com for more information.


Spice Island Beach Resort
The award-winning Spice Island Beach Resort features 64 elegantly-appointed suites, the full-service Janissa's Spa, a Cybex® fitness center, Oliver's beachside gourmet restaurant, the Sea & Surf Terrace for light lunches, the Sea & Surf Bar for refreshing cocktails throughout the day, a central swimming pool with swim-up whirlpool, an Omnicourt® tennis court, the Nutmeg Pod children's activity center, the Gatsby Boutique and more.

Spice Island Beach Resort is a proud recipient of the 2014, 2015 and 2016 Six Star Diamond Award from the American Academy of Hospitality Sciences and was ranked the # 1 property in the Caribbean by TripAdvisor according to traveler reviews in 2013. The resort has also received Virgin Holidays' Gold Award as the #1 property in its exclusive worldwide Platinum Collection for 10 consecutive years from 2006-2015.

Spice Island Beach Resort is a proud member of the esteemed Small Luxury Hotels of the World (SLH) collection and the first and only resort in Grenada to be featured in the exclusive Virtuoso network's Hotels & Resorts Program.

Click on http://www.spiceislandbeachresort.com/imagelibrary for pictures of the property.

Visit www.SpiceBeachResort.com/virtual-tours.php for a virtual tour.

For more information or to book, contact Spice Island Beach Resort toll-free at 1-800-501-8603, tel: 473-444-4258, fax: 473-444-4807, e-mail: reservations@spicebeachresort.com, or visit www.spicebeachresort.com.

Share

x