Reservations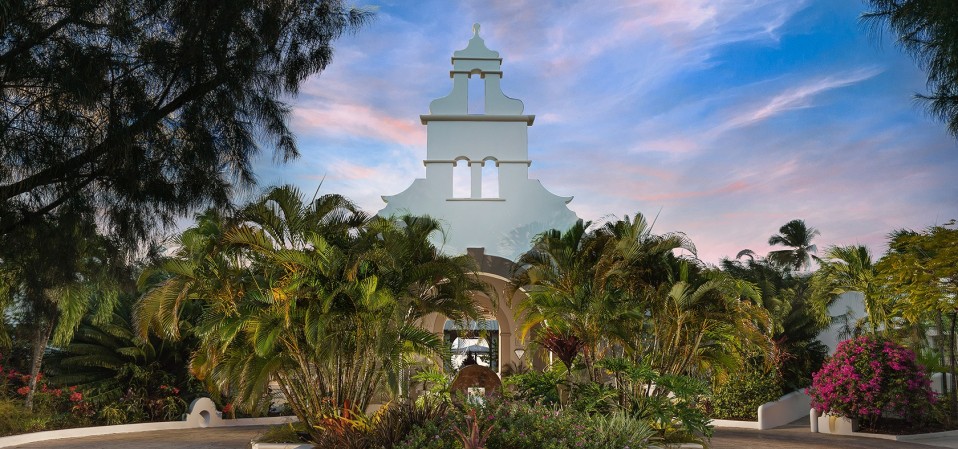 Press
In The News
Luxurious Spice Island Beach Resort in Grenada Ranked among top five 'Best Hotels' in Caribbean by U.S News & World Report
February 02, 2015

GRENADA (Feb. 2, 2015) - Grenada's leading all-inclusive property, Spice Island Beach Resort, (www.SpiceIslandBeachResort.com), has been recognized among the "Best Hotels" in the Caribbean by U.S. News & World Report, a nationally recognized publisher of consumer advice and information, for the third consecutive year. The idyllic resort ranked number four throughout the entire region.

The Best Hotels methodology combines a hotel's industry accolades with expert and guest reviews and hotel class ratings. U.S. News scored luxury hotels, identifying the top 10% in each region. The rankings feature 2,558 hotels across the United States, Canada, Mexico and the Caribbean.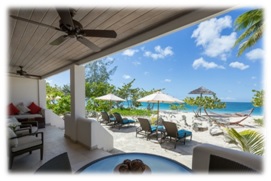 "We're taking the guesswork out of finding a great hotel," said Erin Shields, travel editor for U.S. News. "The Best Hotels of 2015 represent the top properties recognized by experts and travelers alike for their exemplary service, ample amenities and comfortable accommodations."

"We are proud to be featured among the top Caribbean hotels by U.S. News & World Report as the accolade reflects not only the opinion of industry experts, but more importantly the impression that we have made on our guests," said Sir Royston Hopkin KCMG, the resort's chairman and managing director.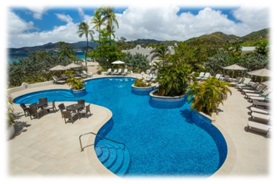 Spice Island Beach Resort appeals to high-end travelers with its reputation for unparalleled service with a warm Caribbean smile, luxury beachfront and private pool suites, unique spa treatments incorporating local spices and ingredients, and an unmatched culinary program featuring seven-course dinners which range from diet-friendly to decadent.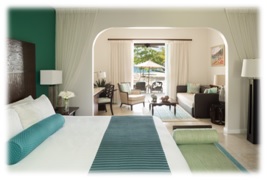 The property offers several suite categories including garden, beachfront and private pool suites. All suites are air conditioned and outfitted with spectacular five-star amenities including a large tub, LCD flat panel televisions with cable, dvd player and iPod docking station, the softest Italian Frette bathrobes and linen, Molton Brown bath and body amenities, mini-bar, CD player/clock radio, iron, ironing board, hairdryer, direct dial telephone with Internet access, safe, coffee/tea facility, toaster, chaise lounges and patio or balcony. Several suites feature a private pool.



Spice Island Beach Resort is a proud recipient of the 2014 Six Star Diamond Award from the American Academy of Hospitality Sciences and was ranked the # 1 property in the Caribbean by TripAdvisor according to traveler reviews in 2013. The resort has also received Virgin Holidays' Gold Award as the #1 property in its exclusive worldwide Platinum Collection for nine consecutive years from 2006-2014.

Spice Island Beach Resort has been recognized with the Condé Nast Johansens 2011 & 2013 Most Excellent Service Award & the 2012 Most Excellent Resort for the Atlantic, Caribbean & Pacific Islands.

For more information or to book, contact Spice Island Beach Resort toll-free at 1-800-501-8603, tel: 473-444-4258, fax: 473-444-4807, e-mail: reservations@spicebeachresort.com, or visit www.spicebeachresort.com.
Spice Island Beach Resort
The award-winning Spice Island Beach Resort features 64 elegantly-appointed suites, the full-service Janissa's Spa, a Cybex® fitness center, Oliver's beachside gourmet restaurant, the Sea & Surf Terrace for light lunches, the Sea & Surf Bar for refreshing cocktails throughout the day, a central swimming pool with swim-up whirlpool, an Omnicourt® tennis court, the Nutmeg Pod children's activity center, the Gatsby Boutique and more.

Spice Island Beach Resort is a member of the esteemed Small Luxury Hotels of the World (SLH) collection and the exclusive Virtuoso network's Hotels & Resorts Program. Spice Island Beach Resort is the first and only Virtuoso preferred hotel in Grenada.

Click on http://www.spiceislandbeachresort.com/imagelibrary for pictures of the property.

Visit www.SpiceBeachResort.com/virtual-tours.php for a virtual tour.

For more information or to book, contact Spice Island Beach Resort toll-free at 1-800-501-8603, tel: 473-444-4258, fax: 473-444-4807, e-mail: reservations@spicebeachresort.com, or visit www.spiceislandbeachresort.com

Share

x