Reservations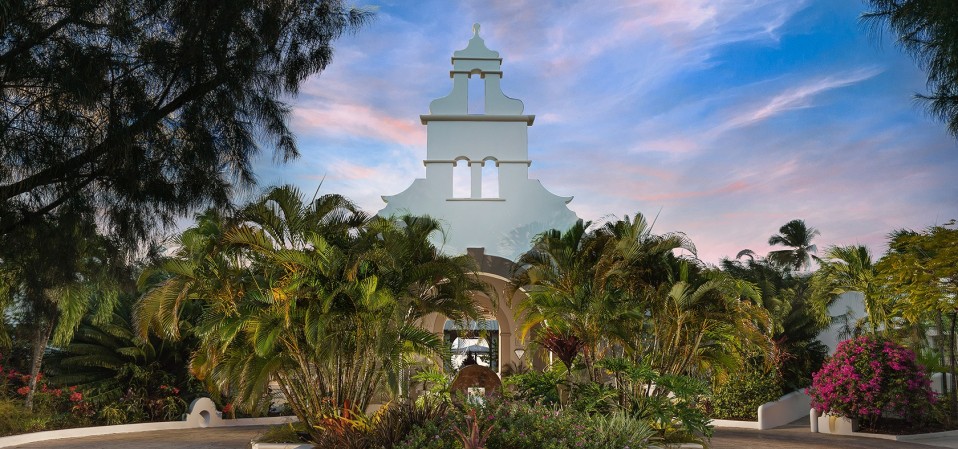 Press
In The News
Grenada's Spice Island Beach Resort wins 2016 Condé Nast Johansens 'Best for Service' Award
December 15, 2015

GRENADA (Dec. 15, 2015) – The Caribbean's leading luxury retreat, Spice Island Beach Resort (www.SpiceIslandBeachResort.com), is the proud winner of the 2016 Condé Nast Johansens.

"Best for Service" Award. Created to acknowledge, reward and celebrate excellence across the hotels sector, this annual recognition is a trusted benchmark of quality, recognized by affluent consumers and travel professionals alike.

Spice Island Beach Resort was selected from an exclusive collection of luxury resorts throughout the Caribbean and Pacific regions. Readers of the international luxury travel guide, hotel guests and the Condé Nast Johansens inspection team all contributed votes in the selection process.
"As the most trusted name in travel publishing, Condé Nast sets the bar extremely high, making this recognition even more special for us," said Sir Royston O. Hopkin KCMG, owner and chairman of Spice Island Beach Resort.

"Achievements like this are a cooperative effort and I'd be remiss not to share this honor with every single one of my employees from General Manager Brian Hardy and the management team to the frontline staff who ensure each guest's stay is uniquely memorable," noted Sir Royston.
The announcement comes on the heels of several recent high-profile recognitions in which the upmarket Grenada hideaway received its second Six Star Diamond Award from the American Academy of Hospitality Sciences and held onto its prestigious title as the #1 property in Virgin Holidays exclusive worldwide Platinum Collection for the 10th consecutive year.

Spice Island Beach Resort is tucked away on a pristine stretch of Grande Anse Beach and surrounded by immaculate tropical gardens just 10 minutes from Maurice Bishop International Airport. The boutique property offers several accommodation categories including garden, beachfront and private pool suites, with an unmatched culinary program serving seven-course table d'hote dinners ranging from decadent to wellness-oriented.
Image removed by sender.

Spice Island Beach Resort's signature Sea Grape accommodations (left) are the resorts' most popular suite category, while the expansive Royal Collection Pool Suites (right) offer an oasis of privacy

All suites are air conditioned and outfitted with spectacular five-star amenities including a large tub, the softest Italian Frette bathrobes and linen, Molton Brown bath and body amenities, fully stocked mini-bar, LCD flat panel televisions, iPod docking stations, iron and ironing board, hairdryer, direct dial telephone and Internet access, safe, coffee/tea facility, toaster, chaise lounges and patio or balcony.



Visit www.SpiceIslandBeachResort.com or contact Spice Island Beach Resort toll-free at 1-800-501-8603, tel: 473-444-4258, fax: 473-444-4807 or e-mail:reservations@spicebeachresort.com.


Spice Island Beach Resort
The award-winning Spice Island Beach Resort features 64 elegantly-appointed suites, the full-service Janissa's Spa, a Cybex® fitness center, Oliver's beachside gourmet restaurant, the Sea & Surf Terrace for light lunches, the Sea & Surf Bar for refreshing cocktails throughout the day, a central swimming pool with swim-up whirlpool, an Omnicourt® tennis court, the Nutmeg Podchildren's activity center, the Gatsby Boutique and more.

Spice Island Beach Resort is a proud recipient of the 2014 Six Star Diamond Award from the American Academy of Hospitality Sciences and was ranked the # 1 property in the Caribbean by TripAdvisor according to traveler reviews in 2013. The resort has also received Virgin Holidays' Gold Award as the #1 property in its exclusive worldwide Platinum Collection for nine consecutive years from 2006-2014. Spice Island Beach Resort has been recognized with the Condé Nast Johansens 2011 & 2013 Most Excellent Service Award & the 2012 Most Excellent Resort for the Atlantic, Caribbean & Pacific Islands.

Spice Island Beach Resort is a proud member of the esteemed Small Luxury Hotels of the World (SLH) collection and the first and only resort in Grenada to be featured in the exclusive Virtuoso network's Hotels & Resorts Program and Signature Hotels & Resorts Collection.




For more information, contact Spice Island Beach
Resort toll-free at 1-800-501-8603,
tel: 473-444-4258, fax: 473-444-4807, email: reservations@spicebeachresort.com,
or visit www.SpiceIslandBeachResort.com.

Share

x