Reservations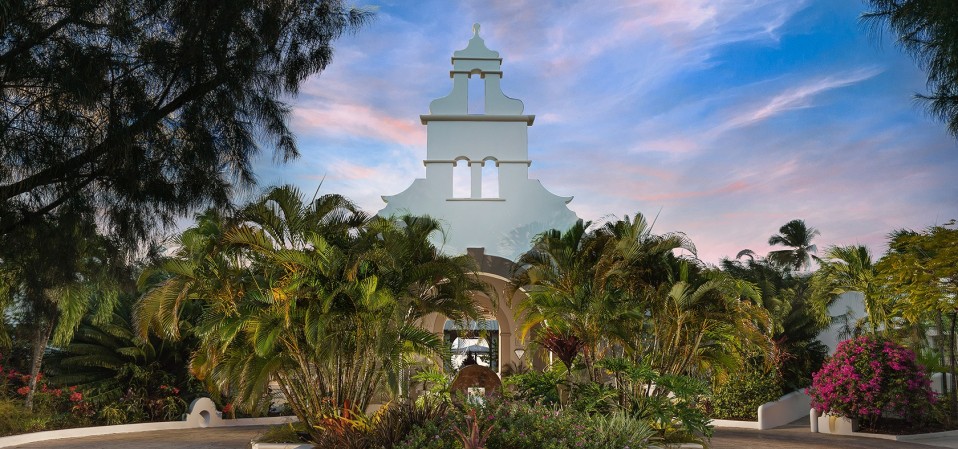 Press
In The News
Grenada's Spice Island Beach Resort welcomes his royal highness Prince Ali Bin Hussein of Jordan
February 26, 2015

GRENADA (Feb. 26, 2014) - Sir Royston Hopkin KCMG, chairman and managing director of Grenada's Spice Island Beach Resort (www.SpiceIslandBeachResort.com) recently welcomed Prince Ali Bin Hussein of Jordan as a guest of the resort on Feb. 25, 2015.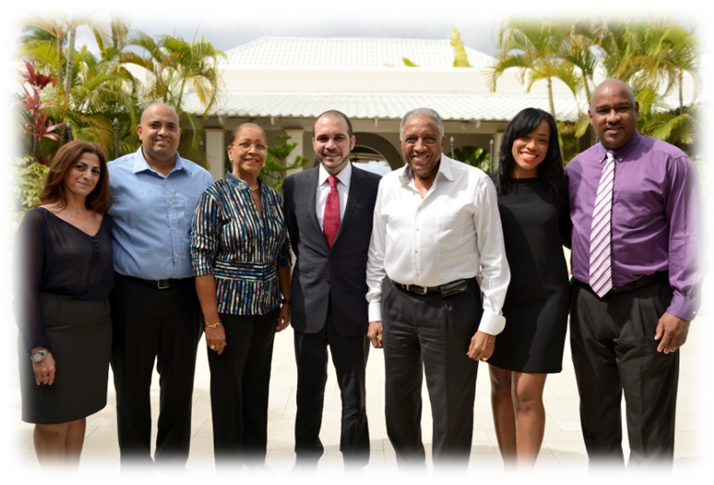 Pictured left to right: Ruth Hopkin, Ryan Hopkin, Lady Hopkin,

HRH Ali Bin Al Hussein, Sir Royston, Janelle Hopkin and Brian Hardy



"The entire Spice family was proud to welcome Prince Ali," said Sir Royston. "We are truly honored to have hosted His Royal Highness during his visit to Grenada."



His Royal Highness is the latest in a long list of distinguished royalty and celebrities that have been hosted by the world-renowned resort, which includes notable names such as Sherri Shepherd to members of the British Royal Family.

While the family-run resort is honored to receive prominent visitors, it extends the same graceful hospitality to all of its discerning guests who continue to return to Grenada for Spice Island Beach Resort's unique brand of unobtrusive service and exhilarating culinary experiences.

For more information or to book, contact Spice Island Beach Resort toll-free at 1-800-501-8603, tel: 473-444-4258, fax: 473-444-4807, e-mail: reservations@spicebeachresort.com, or visit www.spicebeachresort.com.
Spice Island Beach Resort
The award-winning Spice Island Beach Resort features 64 elegantly-appointed suites, the full-service Janissa's Spa, a Cybex® fitness center, Oliver's beachside gourmet restaurant, the Sea & Surf Terrace for light lunches, the Sea & Surf Bar for refreshing cocktails throughout the day, a central swimming pool with swim-up whirlpool, an Omnicourt® tennis court, the Nutmeg Pod children's activity center, the Gatsby Boutique and more.

Spice Island Beach Resort is a member of the esteemed Small Luxury Hotels of the World (SLH) collection and the exclusive Virtuoso network's Hotels & Resorts Program. Spice Island Beach Resort is the first and only Virtuoso preferred hotel in Grenada.

Click on http://www.spiceislandbeachresort.com/imagelibrary for pictures of the property.

Visit www.SpiceBeachResort.com/virtual-tours.php for a virtual tour.

For more information or to book, contact Spice Island Beach Resort toll-free at 1-800-501-8603, tel: 473-444-4258, fax: 473-444-4807, e-mail: reservations@spicebeachresort.com, or visit www.spicebeachresort.com.

Share

x