Reservations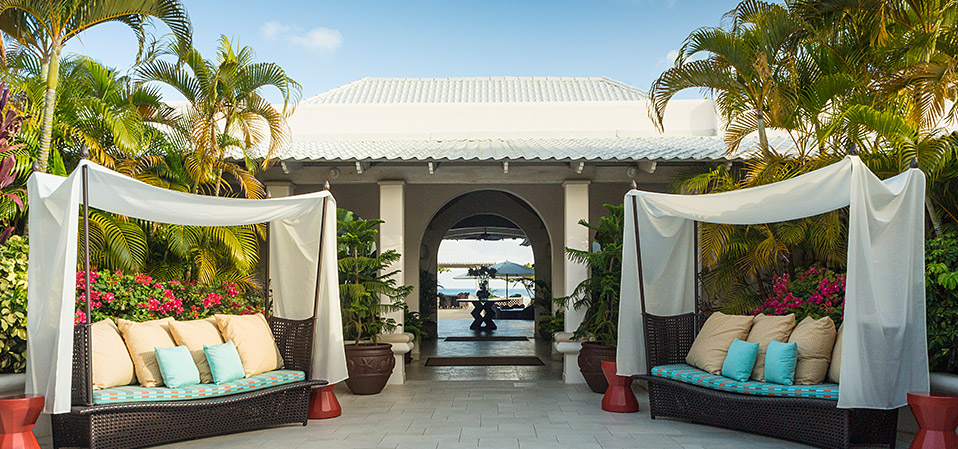 Spice Island Beach Resort, Grenada, Delivers Oasis of Pleasure and Pampering at Janissa's Spa
June 09, 2017

GRENADA – Pampered in paradise takes on new meaning at the full-service Janissa's Spa, Grenada's premier luxury spa located at the all-inclusive, six star Spice Island Beach Resort (www.SpiceIslandBeachResort.com). To ensure that the resort remains at the forefront of the luxury tourism market, a Yoga Pavilion overlooking the Grand Anse Beach is scheduled to open fall 2017, as part of the multi-million dollar resort-wide renovation project.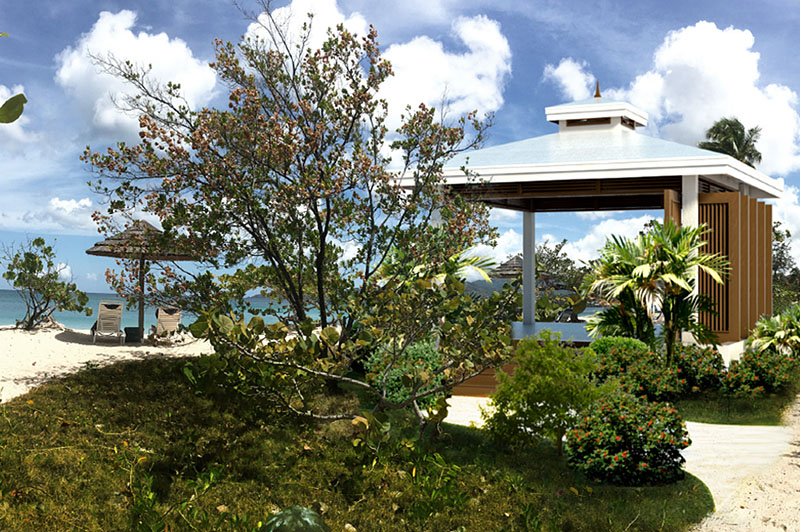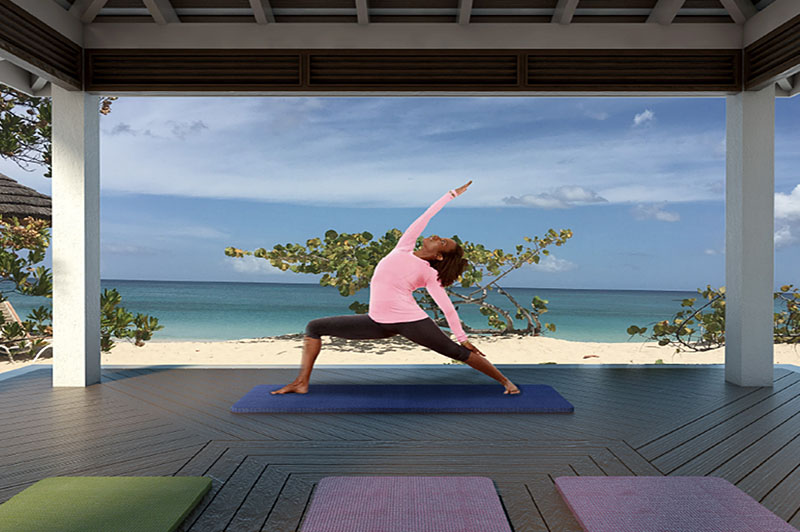 The spa's Yoga Pavilion overlooking the Grand Anse Beach is a tranquil relaxation area

Designed by America's top architect and interior designer, Kobi Karp, Janissa's Spa offers the very best of the Isle of Spice, harnessing the restorative powers of local herbs and spices. The chic and elegant spa is an oasis of serenity tucked away behind private walls and tropical gardens.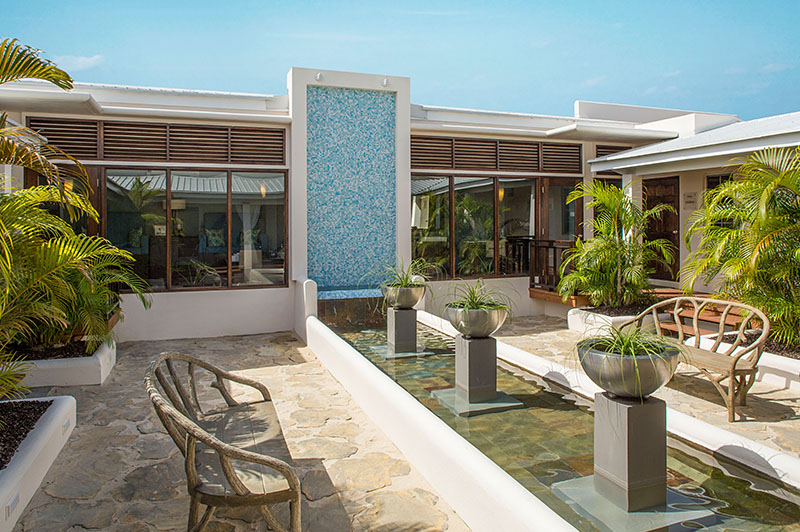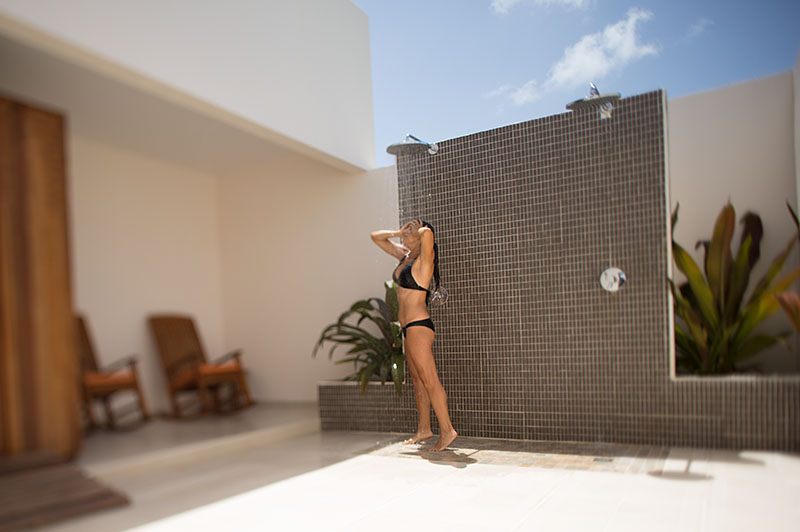 The state-of-the-art facility includes a separate hair salon, a manicure and pedicure facility, an indoor couples massage room and sauna area complete with double outdoor showers. The spa's outer deck has been transformed into a lounge area to provide a tranquil ambiance to aid in guests' relaxation.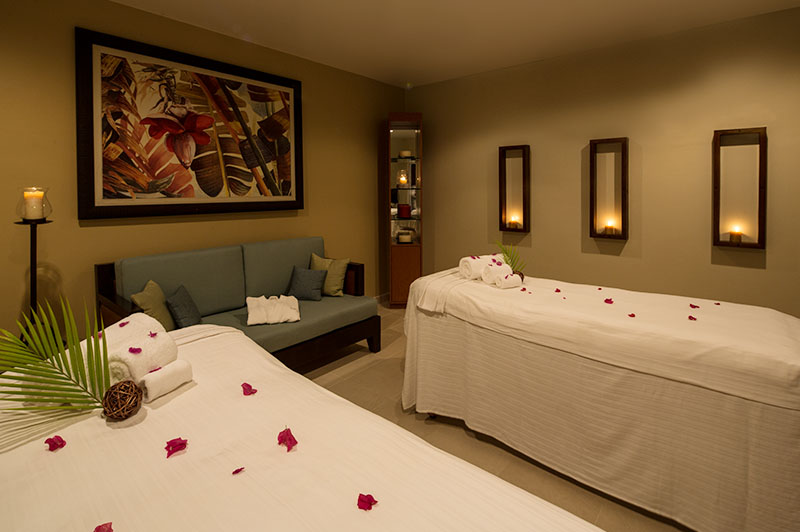 Janissa's Spa indoor couples massage room (above) and manicure/pedicure facility (below)

"The addition of Janissa's Spa Yoga Pavilion elevates our facilities in such a way that complements our innovative treatments, and broadens the range of wellness options available for our guests" noted Sir Royston O. Hopkin KCMG, chairman and managing director of Spice Island Beach Resort. "The spa is a true sanctuary befitting the style, luxury and unobtrusive attentiveness at the center of our hospitality philosophy."

A few of the spa and salon services offered are as follows:

• Massage Therapies

Swedish, Aromatherapy, Reiki, Deep Tissue, Back, and Janissa's Signature Massages

• Skin and Facial Treatments

Janissa's Face Treatment where skin is analyzed, cleansed, exfoliated, steamed and moisturized, and a Men's Facial to condition and balance the skin's natural oils

• Body Treatments

Purifying Back Treatment and Enzymatic Sea Mud, Body Hydro and Janissa's Signature Body Wraps

• Hair Services

Shampoo/Condition, Single Braid, Flat Iron, Curling Iron, Bridal Styling, Bridal Makeup or Relaxing Scalp Treatment

• Waxing

Eyebrow Shaping, Upper Lip, Chin, Under Arm, Back, Full Arms, Full Leg, Half Leg, Basic Bikini, Brazilian or Eye, Lip, Chin Combo

• Tinting

Eyebrow Tinting, Eyelash Tinting, Eyebrow/Lash Tinting, Eyebrow Shaping/Brow & Lash Tinting

• Nail Services

Polish Change, Classic Manicure, Classic Pedicure, Janissa's Luxury Pedicure, Hand Paraffin, Foot Paraffin

Treatments performed at Janissa's Spa are as natural as the facility's surroundings, providing guests with an extensive menu of services that incorporate local Grenadian herbs and spices. Using natural oils such as orange, grapefruit, cinnamon, aniseed and lemongrass soothes the body while adding stress-reducing exotic aromas to the air. Ginger, cinnamon and honey are essential elements combined to hydrate the skin during the spa's body scrubs and signature body wraps with cornmeal forming the exfoliating part of the granular blend. The key ingredient in the deep tissue massage is local Caribbean coconut oil, while citrus grapefruit oil adds zest to the Swedish massage.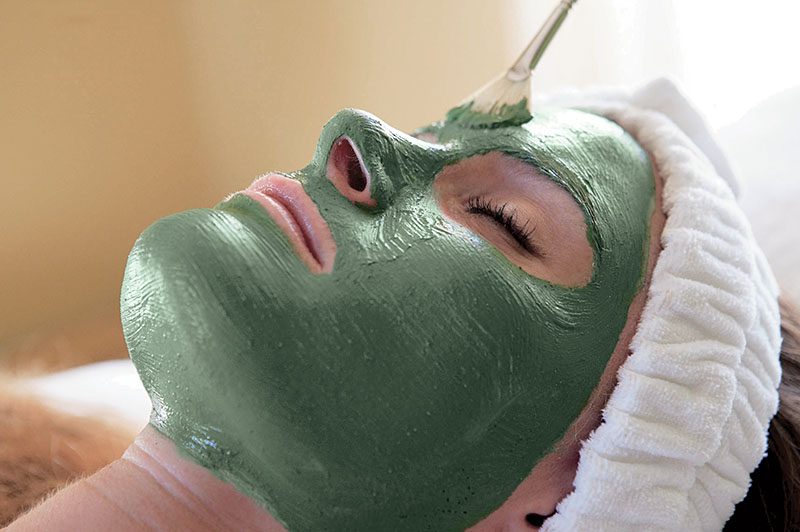 Also available at Janissa's Spa are five packages for guests looking to combine several treatments at a cost savings. Some packages include:

• Janissa's Spa Welcome (2 hours) – Swedish Massage and Janissa's Manicure

• Head To Toe (2.5 hours) – Janissa's Face Treatment, Janissa's Luxury Manicure and Janissa's Luxury Pedicure

• Escape to Harmony (3 hours) – Aromatherapy Massage, Janissa's Signature Body Wrap and Hand Paraffin Wrap

• Spa Indulgence (4 hours) – Swedish Massage, Body Hydro Wrap, Purifying Back Treatment, Classic Manicure and Janissa's Luxury Pedicure

Janissa's Spa also invites guests to try its assortment of exotic herbal teas, brewed to compliment specific treatments and served at the end of each visit. All teas are served in their natural state along with local Grenadian Honey as sweetener. A variety of pre-packaged tea blends are also available to guests.

Tea blends featured at Janissa's Spa include:

• Cinnamomum Zeylanicum (Cinnamon) – This warming herb aids with circulation and digestion. Best used: Swedish massage, Janissa's Signature massage and facial treatments

• Zingiber Officinale (Ginger) – A natural tea that gives a health punch, it warms the soul, eases cramps and relieves bloating. Best used: after body polishes, wraps and Deep Tissue massage

• Cymbopogon citrates (Lemongrass) – A native herb of the old world, it is rich in vitamin C and antioxidants. Best used: after Aromatherapy massage and Reiki

Guests at Janissa's Spa can enjoy complimentary use of the relaxation lounge, Jacuzzi, Sauna and locker rooms.

Janissa's Spa is open daily, 7 a.m. – 7 p.m. (off-season hours may vary). Reservations are recommended for all spa services. The menu of spa services is subject to change. Treatments at the spa are not included in the resort's rates.

For more information, contact Spice Island Beach Resort toll-free at 1-800-501-8603, tel: 473-444-4258, fax: 473-444-4807, e-mail: reservations@spicebeachresort.com or visit www.SpiceIslandBeachResort.com.

Spice Island Beach Resort

The award-winning Spice Island Beach Resort features 64 elegantly-appointed suites, the full-service Janissa's Spa, a Cybex® fitness center, Oliver's beachside gourmet restaurant, the Sea & Surf Terrace for light lunches, the Sea & Surf Bar for refreshing cocktails throughout the day, a central swimming pool with swim-up whirlpool, an Omnicourt® tennis court, the Nutmeg Pod children's activity center, the Gatsby Boutique and more.

Spice Island Beach Resort is a proud recipient of the 2014, 2015, 2016 and 2017 Six Star Diamond Award from the American Academy of Hospitality Sciences and was ranked the # 1 property in the Caribbean by TripAdvisor according to traveler reviews in 2013. The resort has also received Virgin Holidays' Gold Award as the #1 property in its exclusive worldwide Platinum Collection for 10 consecutive years from 2006-2015.

Spice Island Beach Resort is a proud member of the esteemed Small Luxury Hotels of the World (SLH) collection, recipient of the 2016 Condé Nast Johansens "Best for Service" award and the first resort in Grenada to be featured in the exclusive Virtuoso network's Hotels & Resorts Program.

Share
x
An even more luxurious experience is coming soon
| CLOSED FOR ENHANCEMENTS SEPT. 2 - 29
We will be closed Sept. 2 - 29, 2017
while we add new services and amenities for an even more
luxurious stay. We apologize for any inconvenience.